Become a FreshFind Vendor
---
Are you a small scale farmer, producer or artisan wanting to grow your business?
Want to start a side hustle with your home-made goods?
Join our network and start growing with us!

---
We believe in the beauty of small-scale production - the high quality and wide variety that it brings.
Our goal is to help you focus on what you enjoy doing most - your craft - while offloading other tasks like sales, distribution, and accounting.
We are building an ecosystem for local commerce, so that you can sell through multiple local markets at once while digitizing & automating as much as possible.
Why Sell My Goods on FreshFind?
1) Sell Online AND In-Person (Accept Cash/Credit/Debit)
Upon sign up, get your free online storefront to showoff your business and your products, and to start receiving online orders. You also have access to the POS system for in-person sales at physical markets and your farmgate.
2) Join Markets - Offload Marketing, Sales & Distribution
You can find and apply to join nearby Markets - as many as you wish. Leverage their customer base and let them lead on marketing and distribution. You can sell without actually having to be at the market and only deliver what has already been sold.
3) Set Your Own Pricing and Inventory
You set the price and inventory for your products and can change it any time on your Vendor portal. Do not worry if you have varying availability on your products! You can easily turn products "on" and "off" depending on your production capacity or schedule.
4) Fast, Direct Deposit Payouts
Receive payouts for what you have sold within 14 days of your customers receiving your goods. The money is directly deposited into your bank account. No more waiting for your Market to send you payments!
5) Reduce Paperwork & Simplify Accounting
All transactions (Sales History, Invoices, Payouts, Inventory Logs) are automatically recorded on your portal for your access any time - and archived indefinitely. Keep track of your online and in-person transactions all in one place, and say goodbye to paper logs and receipts!
6) Power of Data & Analytics
Start to gather useful information about your products, sales, and customers. Be able to make more informed decisions to improve operations and your offerings!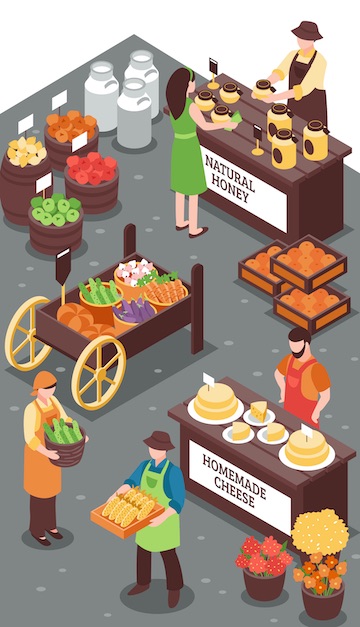 3 Easy Steps to Get Started
1) Create a free FreshFind Vendor Account
2) Fill Out Profile & Upload Your Products
3) Join Nearby Markets & Start Selling
Vendor Sign Up
---
How Much Does the Service Cost?
Firstly, there are no fees unless you sell something!
We operate on a revenue sharing model: charging a percentage fee when you sell something.

This is to incentivize ourselves to help you sell more and grow your business,
while minimizing your upfront cost of joining the platform.
Sales Through Markets

Each Market is independently run and has its own unique fee structure depending on their costs. When you are joining a market, please inquire about the details of their fees and decide if it makes sense for you.
Direct Customer Sales

FreshFind charges a per transaction fee to help cover the costs of our 10 person team who work on the development of this platform, along with technical, business support, and marketing that benefits all members of the ecosystem.
*For safe payment processing, we partner with Stripe. A Stripe fee equivalent to 2.9% + 30 cents on the order total is charged to customers that use Card payments. A fee of 0.25% + 25 cents is applied on each Vendor Payout for any goods sold (lumped weekly). A $2 Stripe Connected Account fee is applied for any month there is a Payout.
---
Who Can Sell on FreshFind?
Local Farmers, Artisans, Chefs, Bakers, Brewers, Crafters, Growers, Woodworkers - you name it!

You produce the goods your self

You produce nearby (the average distance to the market is ~50KM)

Be transparent about your production process (refer to our "Behind the Scenes" section)

Trust and collaborate with other Vendors and Market Operators

Respect the safety of consumers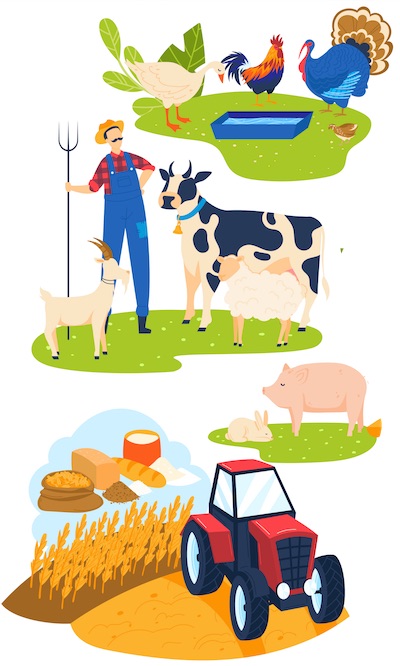 ---
Your Support Network
When you join the FreshFind network, you are adopting a platform, a dedicated team, and a whole ecosystem as part of your support network.
You will receive ongoing 24/7 business and technical support from our team, along with Market Operators that will help grow your business every step of the way.
Whether you are a newcomer in the industry or a seasoned veteran,
join us and let's grow together.
Interested? Let's Chat!
Register Now