Sell your goods on FreshFind
The online marketplace for small-batch food & crafts in Ashburn
No credit card required. No monthly fees.
What is FreshFind?
FreshFind is an online marketplace dedicated to small-batch goods made locally.
We connect local consumers with artisans like yourself. They love the fresh, unique, and meaningful products you grow and create. If you are looking to reach more people in your region, we would love to help. We provide easy to use tools to streamline your business.
Boost brand awareness, discover new sales channels, find new customers.
What do I get on FreshFind?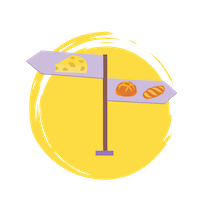 Customers Who Want Local
Our marketplace is dedicated to nearby consumers who want and value local.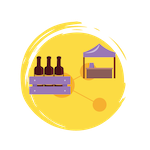 Sales Through Local Channels
Discover & connect with different distribution channels within our network.

Your Own Online Storefront
Your business will get its own unique storefront that showcase your offerings.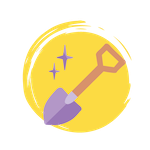 Easy to Use Business Tools
Our simple tools will help you easily manage scheduling and fulfilling orders.
B2B Network / Directory
Collaborate with Local Markets
Free Online Storefront
$0 Listing Fee
$0 Monthly Fee
Unlimited Product Listings
Unlimited Transactions
Accept Credit Cards
Accept VISA Debit
Accept Cash/E-Transfers

POS for In-Person Sales
Order Notifications
Customer Management
Inventory Management
Set Pickup / Delivery Options
Financial / Summary Reports
Various Analytics
Weekly Payouts
Who can sell on FreshFind?
We welcome all independent artisans and businesses who are passionate about what they make. If you produce your own goods locally in small batches, we would love to work with you!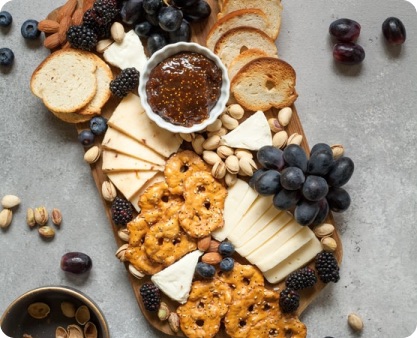 Chefs, Bakers, Brewers
ie. food, drinks, snacks, pastries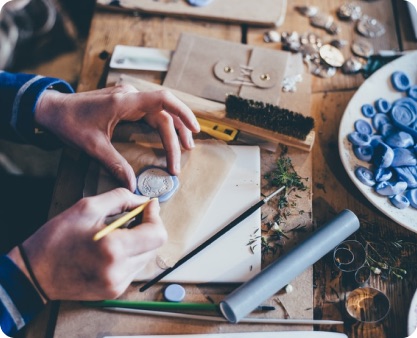 Crafters, Makers, Artists
ie. art, crafts, wellness, home decor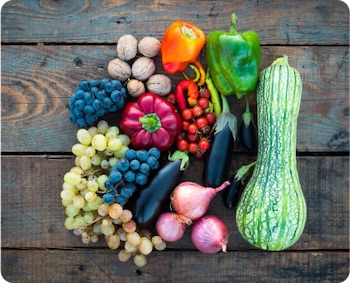 Farmers, Growers, Foragers
ie. fruits, vegetables, meats, dairy
How much does it cost?
Free setup, zero recurring fees
Your store on FreshFind is yours to keep forever with no monthly fees!
10% Commission Fee
This commission helps us market your goods, and allows us to make constant improvements to our platform and service.
Commission Free Selling
By popular request, we have added the ability to bypass commission fees for the customers you invite via referral code. You only need to invite them once and it will bypass the 10% commission fees with them forever.
$1 Payout Fee
We use Stripe to securely deposit into your bank account.
* Stripe is a secure payment processing platform that facilitates SSL-encrypted transactions. Our partnership with them allows us to protect you and your customers.
Easy steps to get started
1. Sign Up
Setup your storefront in 2 minutes.
2. Upload Products
List your offerings with description and photos.
3. Serve Customers
Receive orders and arrange pickup or delivery.
4. Collect Payments
Receive direct deposits for what you've sold.
Ready to join us?
List your goods today and help make Ashburn awesome.
Frequently Asked Questions
FreshFind is the online marketplace dedicated to local craft food and goods. We help consumers get access to locally produced goods by connecting them with high quality artisans like you. We are firm believers that local commerce has the power to make positive social, environmental and economic impacts within our communities.
It's free to join Freshfind. There is no subscription required or fees to list your products. You keep 100% from transactions with customers you bring, and 90% from all other transactions. $1 will be deducted on payout to cover processing fees.
Once you complete a buyer's order, the money is transferred to your account. No need to chase clients for payments and wait 60 or 90 days for a check. Stripe usually takes 3-5 business days for the deposit to be shown in your account.
Be creative! You can offer any product you wish as long as it's legal. We love seeing the unique products our vendors create, and there is a large list of categories you can browse if you want new ideas.
You can either arrange your own deliveries or leverage our delivery partners to offer delivery to nearby customers. We will help you identify the best delivery method available to you! We are here to support you every step of the way.
Creating you store on FreshFind takes less than 10 minutes. Fill out the basic information for your business and list your products to get started.
Still have some questions?
Call or Text us @ 510-516-9495

We are here to help!